Take a moment and consider this scenario. Or click here to schedule our services.
You have a lot of work at home that needs doing. You can't afford to have it done shoddily, and you admit you're out of your league so DIY is not an option. You decide you're going to get a handyman to do it. How do you find the best?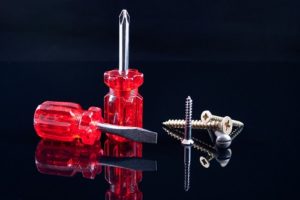 For seeking out great contractors to handle handyman jobs Perth, you need to consult the internet. Online sites are usually a great place to find names. Check out review sites, see which ones are the highest rated and have detailed comments on why they're rated with their scores.
Then you find yourself with more than one name. How do you narrow these things down? Well, the next step is the interview.
Agree to speak to them first, meeting them somewhere neutral before you let them do any work. Don't just ask for a raw estimate. A blind quote is lacking in crucial information, both on your end and on their end.
Call the contractors or handymen to meet somewhere. When you do, ask about the work from their past. What do they think is easy? What do they think is hard? What are their areas of expertise?
What licenses do they have? Ask for a license number or organization that you can reference so you can verify.
References are important. Don't leave that interview without knowing who they've worked for before, and whether or not you can contact them. If they're good or have experience, they'll probably give you references similar to the work you need to be done.
While there's nothing wrong with them giving you a quote or estimate early on, make sure it's not binding. You're not hiring them for any work right away, and that needs to be clear.
Before and after pictures are optional, but you should make it a priority if they're available. Ask for other things, too. These include sample plans that they might draw up, estimates on time, and maybe a description of the details from previous jobs.
If you have the time, check out the work done based on the references. Go see the work they've done, maybe even ask the person used as a reference a few questions. This gives you a closer look, to make sure there hasn't been deterioration or the photos were angled to hide problems.
After all of this, you should have a clearer idea of who the handymen and contractors on your list are and whether or not you can count on them.